Business & Finance
Justice Department Designates NYC an 'Anarchist Jurisdiction'
Just before all the anarchists come out. Photo: Gary Hershorn/Getty Images The Justice Department, with the sign-off of Attorney General William Barr, has designated New York City as an "anarchist jurisdiction," along with Seattle and Portland, Oregon. The move is a transparent punishment for those cities' perceived softness on crime and openness to cutting funds…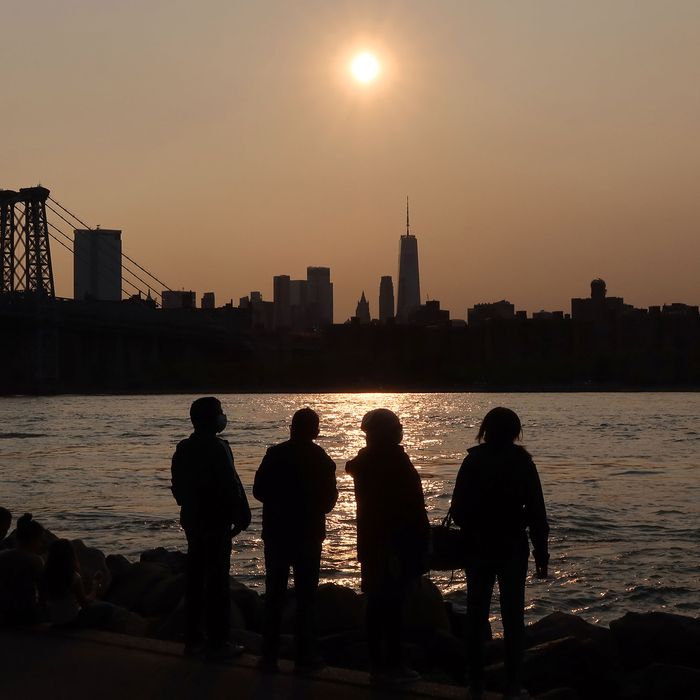 Just before all the anarchists come out.
Photo: Gary Hershorn/Getty Images
The Justice Department, with the sign-off of Attorney General William Barr, has designated New York City as an "anarchist jurisdiction," along with Seattle and Portland, Oregon. The move is a transparent punishment for those cities' perceived softness on crime and openness to cutting funds for the police in the aftermath of the George Floyd protests. It's also the latest front in the president's grudge match against his former place of residence.
"When state and local leaders impede their own law-enforcement officers and agencies from doing their jobs, it endangers innocent citizens who deserve to be protected, including those who are trying to peacefully assemble and protest," Barr said in a statement obtained by the New York Post.
The Justice Department mentioned the city's rising gun violence (which is still a fraction of what it was in the 1990s), its refusal to prosecute some charges stemming from the George Floyd protests, and its $1 billion cut to the NYPD budget (a  figure that is less dramatic than it looks).
Earlier this month, President Trump issued a memo directing the Justice Department to label areas that were not enforcing the law the way Barr & Co. prefer. Trump gave the director of the Office of Management and Budget 30 days to outline possible cuts to those jurisdictions. Such reductions could hit New York hard: The city receives $7 billion in federal grants every year. But the city is expected to challenge any penalty in court, and with a presidential election looming, the effects of the Trump administration's move, if there are any, may be short-lived.
Hours after the news was reported, Mayor Bill de Blasio called it "just another one of President Trump's games."
Justice Department Labels NYC an 'Anarchist Jurisdiction'
Promoted links by Taboola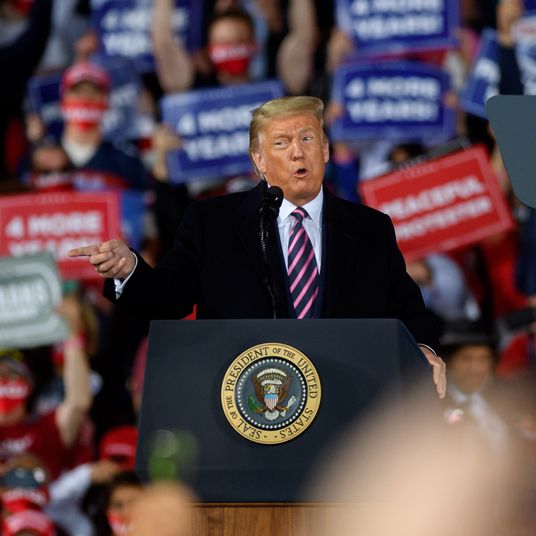 supreme court
Trump Says Supreme Court Needs 9 Justices for Potential Election Dispute
By Matt Stieb
Meanwhile, Republicans at the state and national level are reportedly gaming out ways to dispute the election.
the national interest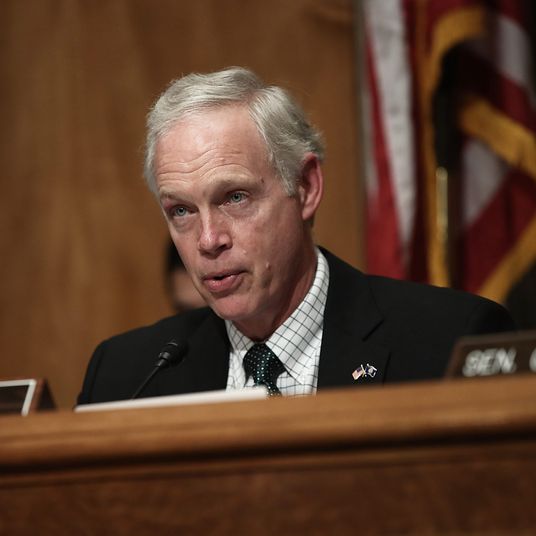 the national interest
Republican Report Suggests Hunter Biden, Donald Trump Both Unfit for Office
By Jonathan Chait
The one person who comes out of the Ukraine scandal looking good? Joe Biden.
Not exactly hiding his intentions here
Trump tells reporters he wants a replacement for RBG quickly as he believes 2020 election will end up going to SCOTUS: "Yes, I think it's very important. I think this will end up in the Supreme Court and I think it's very important that we have nine justices."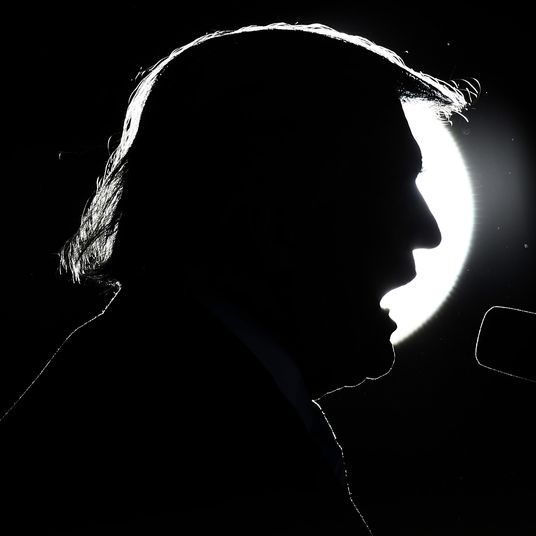 vision 2020
A Nightmarish End to the 2020 Elections Is Becoming All Too Plausible
By Ed Kilgore
Barton Gellman lays out in great detail how Trump might use chaos to steal a second term, or at least create a constitutional crisis.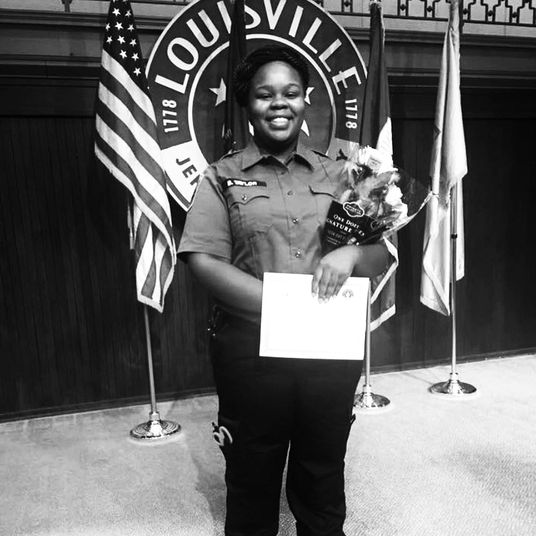 power
Only One Officer Was Charged in Breonna Taylor's Killing
By Bridget Read
Brett Hankison has been charged with wanton endangerment, but the other two officers will face no charges.
The message that results might take a while is sinking in
63% of likely voters say they don't think we will know the winner of the presidential election on election night via new Quinnipiac poll. That includes 64% of Republicans, 64% of Democrats and 60% of independents.
An aggressive move on fossil fuels from California
Reuters: California will ban the sale of new gasoline powered passenger cars and trucks starting in 2035 in a dramatic move to shift to electric vehicles and reduce greenhouse gas emissions, Governor Gavin Newsom said on Wednesday.https://t.co/ll1oSlGLTG
After months of protests in Louisville and around the country
LOUISVILLE, Ky. (AP) – Grand jury indicts 1 officer on criminal charges 6 months after Breonna Taylor fatally shot by police in Kentucky.
the national interest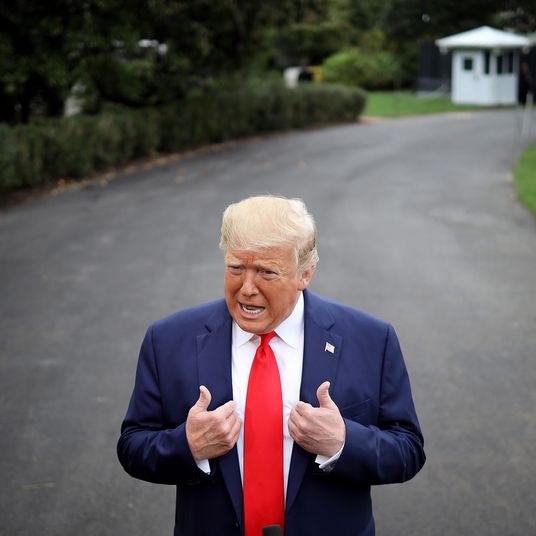 the national interest
Report: Trump, a Giant Racist, Said Jews Are 'Only in It for Themselves'
By Jonathan Chait
The president continues to provide evidence of his massive racism.
This might have something to do with trying to win Florida
Just in: The Trump admin announces US citizens visiting Cuba will no longer be able to buy cigars, rum or stay in Cuban government owned hotels.
Some tense moments between Fauci and Covid downplayer Rand Paul this morning
Fauci aggressively pushes back at Rand Paul's continued narrative that NYC's infection rate is
—@biannagolodryga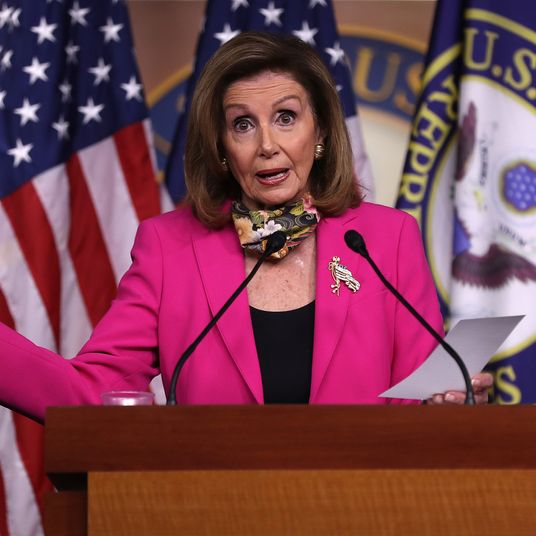 congress
Stopgap Spending Deal Ends Government Shutdown Threat
By Ed Kilgore
Pelosi gave in on farm aid Trump is distributing in exchange for some concessions, relegating spending disputes to a lame-duck session.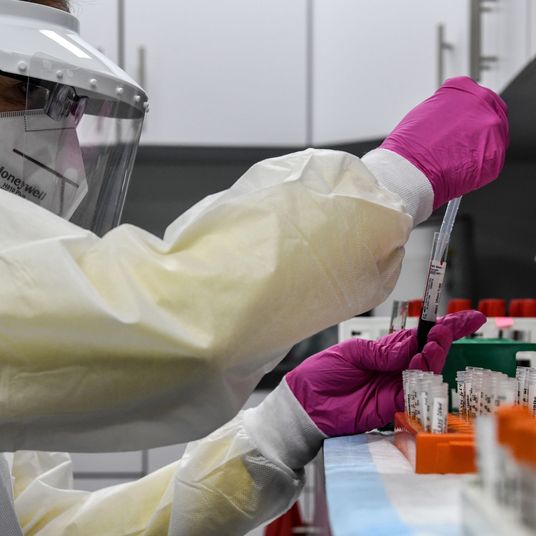 covid-19
Johnson & Johnson's Single-Shot COVID-19 Vaccine Moves to Final Trial Stage
By Benjamin Hart
The company says it could determine whether the dose is effective by the end of this year.
The latest COVID-19 vaccine to enter the final stage of trials is easier to store and administer
The first coronavirus vaccine that aims to protect people with a single shot has entered the final stages of testing in the United States in an international trial that will recruit up to 60,000 participants.
The experimental vaccine being developed by pharmaceutical giant Johnson & Johnson is the fourth vaccine to enter the large, Phase 3 trials in the United States that will determine whether they are effective and safe. Paul Stoffels, chief scientific officer of J&J, predicted that there may be enough data to have results by the end of the year and said the company plans to manufacture 1 billion doses next year.
Three other vaccine candidates have a head start, with U.S. trials that began earlier in the summer, but the vaccine being developed by Janssen Pharmaceutical Companies, a division of J&J, has several advantages that could make it logistically easier to administer and distribute if it is proved safe and effective.
The company is initially testing a single dose, whereas the other vaccines being tested in the United States require a return visit and second shot three to four weeks after the first one to trigger a protective immune response. The J&J vaccine can also be stored in liquid form at refrigerator temperatures for three months, whereas two of the front-runner candidates must be frozen or kept at ultracold temperatures for long-term storage.
Trump's reported disdain for the military moved Cindy McCain from offering kind words about Biden during the DNC to actually endorsing him
Cindy McCain endorsed Democratic nominee Joe Biden for president on Tuesday.
"My husband John lived by a code: country first," McCain tweeted. "We are Republicans, yes, but Americans foremost. There's only one candidate in this race who stands up for our values as a nation, and that is @JoeBiden."
Celebrate Life With SMART Gadgets!!!
Get Them NOW @ Very Affordable Rates
Click Here to Shop Now
Her announcement came a few hours after Biden said McCain would be endorsing him during a virtual fundraiser. Biden said at the event that the widow of Republican Sen. John McCain decided to support him following a damning report by The Atlantic that said President Donald Trump had called fallen war veterans "suckers."
"Maybe I shouldn't say it, but I'm about to go on one of these Zooms with John McCain's wife, who is, first time ever, is endorsing me because of what he talks about with my son and John's who are heroes, who served their country, you know he said they're losers, they're suckers," Biden said according to a pool report of the event.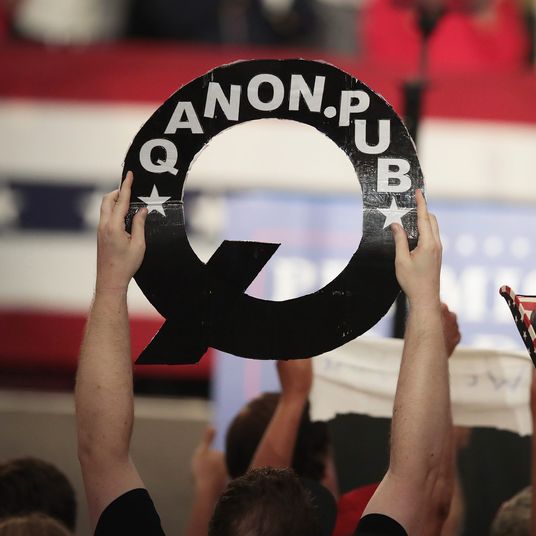 qanon
QAnon Is Madness. But Believing In It Can Be Rational.
By Eric Levitz
For those who lack the resources to understand or influence political reality, conspiracy theories are more useful than the truth.
the national interest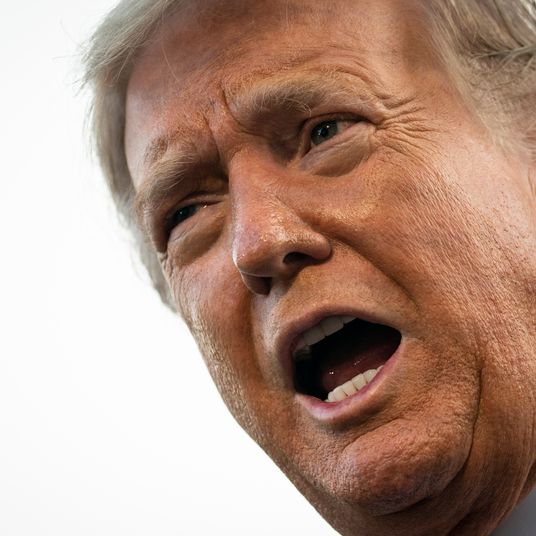 the national interest
Trump Says Reporters Covering Protests Deserve to Be Attacked
By Jonathan Chait
"They threw him aside like a bag of popcorn."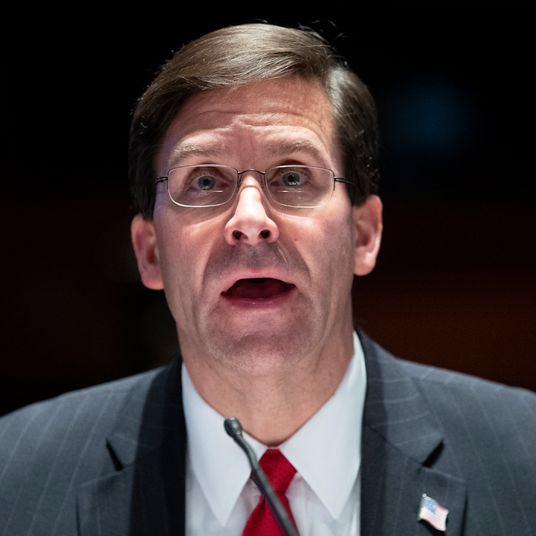 coronavirus
Pentagon Spent Most of Its CARES Act Cash on Jet Parts and Uniforms: Report
By Matt Stieb
Over $400 million in taxpayer money intended to be spent on masks, ventilators, and swabs ultimately went to military equipment.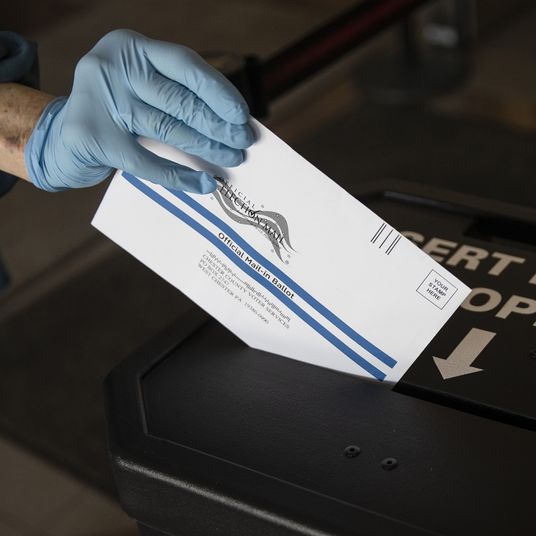 vision 2020
Pennsylvania Becomes Ground Zero For Election Lawsuits
By Ed Kilgore
One key struggle is over a court ruling that determined that "naked ballots" mailed without special envelopes will not be counted in November.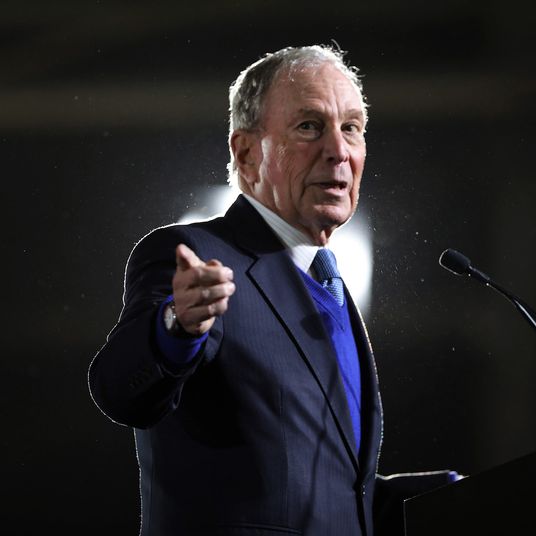 florida
Bloomberg Helps Pay Fines of 32,000 Florida Ex-Felons So They Can Vote
By Matt Stieb
The billionaire helped raise $16 million to pay fees of ex-felons so they can register to vote — despite a GOP-led law that functions as a poll tax.
The Trump administration has deliberately undermined the census
A new Commerce Dept OIG report concludes:
"I. The decision to accelerate the Census schedule was not made by the Census Bureau.
II. The accelerated schedule increases the risks to obtaining a complete and accurate 2020 Census."
(This is what a politicized census looks like.)
coronavirus stimulus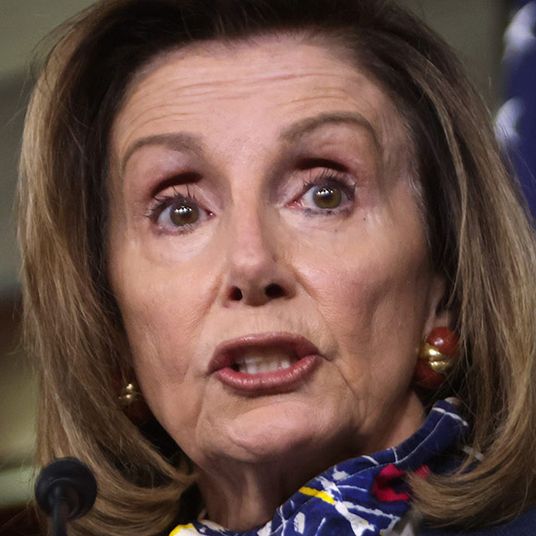 coronavirus stimulus
Will Distractions Kill COVID-19 Stimulus Talks Until After the Election?
By Ed Kilgore
Now there's a bitter Supreme Court confirmation fight and a possible government shutdown dividing the parties and distracting their leaders.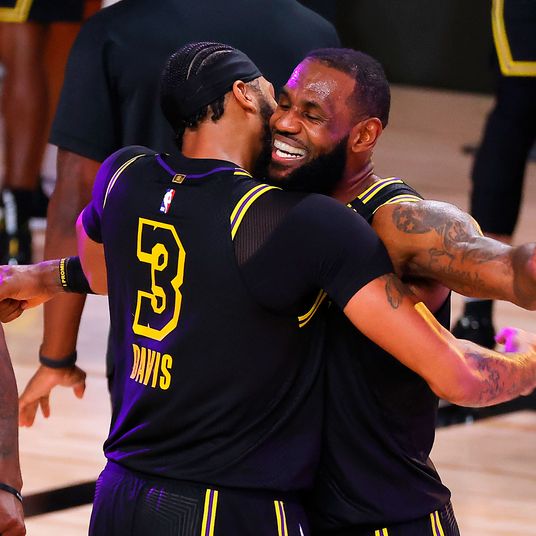 games
Sports Pulled Off a Miracle in 2020. Now What About 2021?
By Will Leitch
The pandemic isn't going anywhere, but leagues can't afford another season with no fans.
the national interest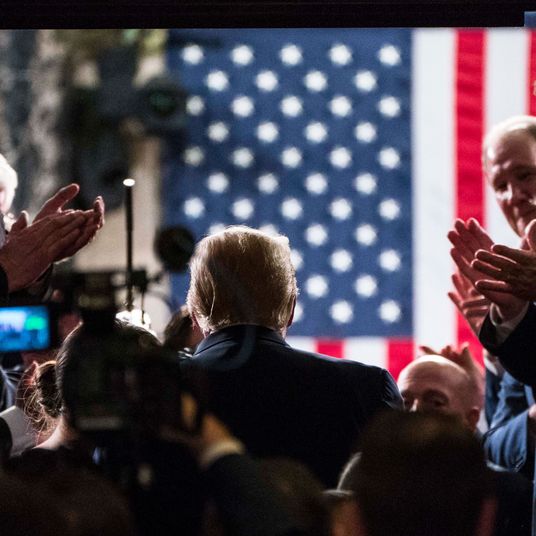 the national interest
Senate Republicans Approve Trump Court Nominee Sight Unseen
By Jonathan Chait
It's the world's greatest deliberative body!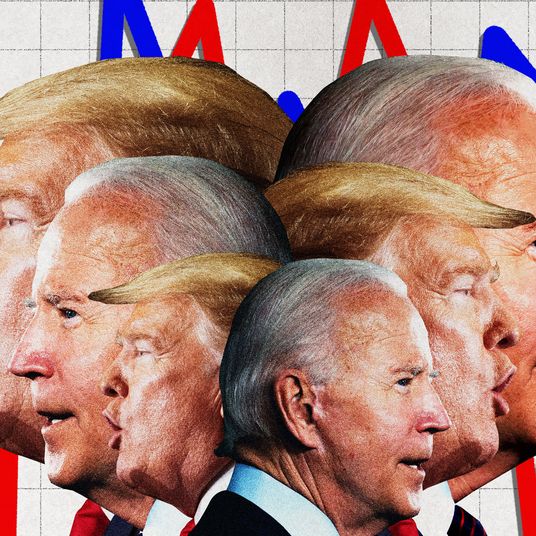 poll position
New State Polls Show Biden Landslide and Narrow Trump Win Are Both Possible
By Ed Kilgore
Biden's national lead is steady, but a shift of a few points in either direction could produce a big shift in Electoral votes.
How COVID-19 could come home for the holidays
New guidance from the U.S. Centers for Disease Control and Prevention for the upcoming holiday season warns that hosts and attendees at holiday celebrations will need to take steps to limit the risk of contracting and spreading the novel coronavirus. …
Instead of communal, potluck-style food, hosts can ask attendees to bring their own, the CDC said. Cutting down on shared items by having one person serve, and getting single-use plates and condiments, are also recommended, according to the CDC.
Traditional celebrations like Halloween trick-or-treating, large indoor Día de los Muertos gatherings, crowded Thanksgiving parades and Black Friday shopping sprees could spread the virus and should be avoided, according to the guidance. The CDC recommends alternatives such as virtual Halloween costume contests, holding a small dinner for household members and shopping online.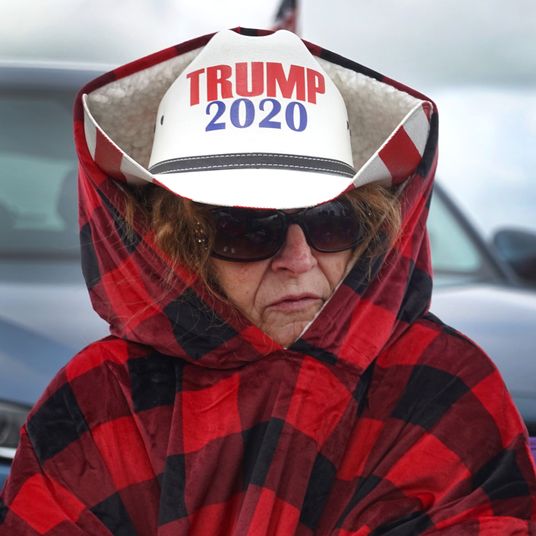 vision 2020
Trump's Closing Message to Seniors: I Don't Care If You Die
By Eric Levitz
"It affects elderly people," Trump said of COVID. "It affects virtually nobody."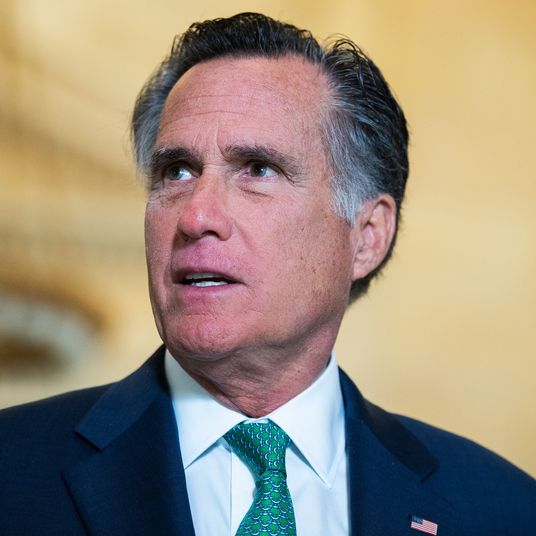 supreme court
Game Over: Romney Says He's Fine With Supreme Court Vote This Year
By Benjamin Hart
The confirmation of President Trump's pick appears to be a foregone conclusion.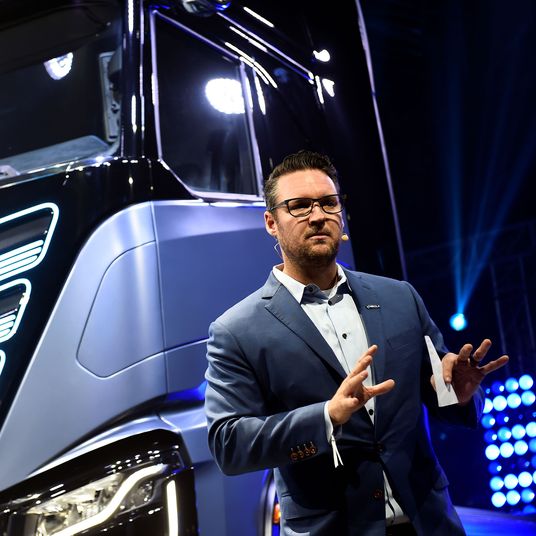 the top line
Nikola Says It's Not the Next Theranos
By Josh Barro
Sometimes, when a product seems cool enough, people don't ask the right questions.
Please USE the Subscription or Optin Form at the TOP of the Right SIDEBAR. Thank You!
We hate SPAM and promise to keep your email address safe.