Business & Finance
Federal Officials Considered Using a 'Heat Ray' Against D.C. Protestors: Report
Photo: AFP via Getty Images The fallout from the Trump administration's violent clearing of demonstrators in Lafayette Square in order to make way for the president to take a photo with a mishandled Bible continues to get worse. According to sworn testimony from a D.C. National Guard major shared with the Washington Post, federal officials…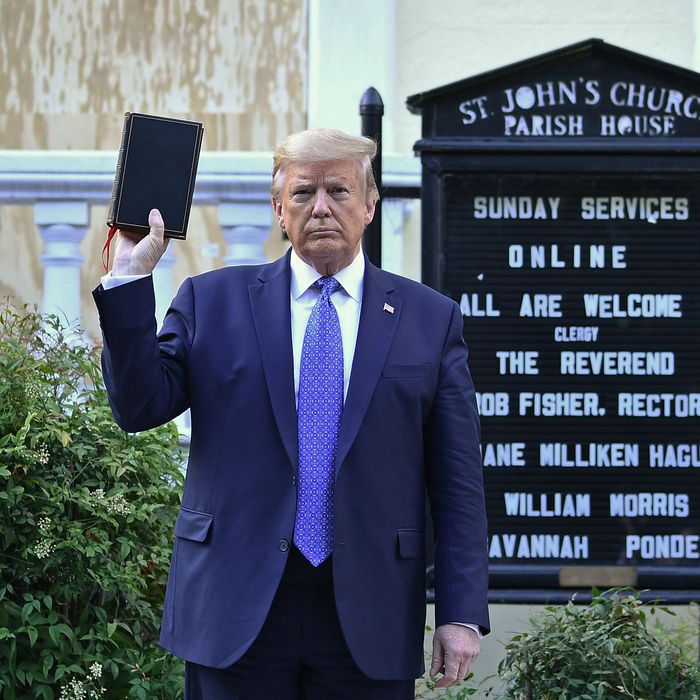 Photo: AFP via Getty Images
The fallout from the Trump administration's violent clearing of demonstrators in Lafayette Square in order to make way for the president to take a photo with a mishandled Bible continues to get worse. According to sworn testimony from a D.C. National Guard major shared with the Washington Post, federal officials began stockpiling ammunition to potentially use against demonstrators on June 1, including sound cannons and "heat ray" devices that make people feel like their skin is burning.
Major Adam D. DeMarco, the senior-most D.C. National Guard officer on the ground that day, provided his account to the House Natural Resources Committee earlier this summer. In his depiction of the crackdown on protesters, he claimed that federal officials had transferred close to 7,000 rounds of ammunition to the D.C. Armory during the first week of protests following the police killing of George Floyd. Other, less conventional weapons were considered as well:
Just before noon on June 1, the Defense Department's top military police officer in the Washington region sent an email to officers in the D.C. National Guard. It asked whether the unit had a Long Range Acoustic Device, also known as an LRAD, or a microwave-like weapon called the Active Denial System, which was designed by the military to make people feel like their skin is burning when in range of its invisible rays.

The technology, also called a "heat ray," was developed to disperse large crowds in the early 2000s but was shelved amid concerns about its effectiveness, safety, and the ethics of using it on human beings.

… In the email, on which DeMarco was copied, the lead military police officer in the National Capital Region wrote the ADS device "can provide our troops a capacity they currently do not have, the ability to reach out and engage potential adversaries at distances well beyond small arms range, and in a safe, effective, and nonlethal manner."

The email continued: "The ADS can immediately compel an individual to cease threatening behavior or depart through application of a directed energy beam that provides a sensation of intense heat on the surface of the skin. The effect is overwhelming, causing an immediate repel response by the targeted individual."
While the Defense official allegedly considered the heat ray for use on American citizens, it appears that one would need to go a war zone for a more humane precedent. During the early years of the Iraq War, Pentagon officials were hesitant to deploy the microwave weapon because they feared it "could be misconstrued as a torture machine," according to the Associated Press. In 2018, Customs and Border Protection officials also reportedly floated using the Active Denial System on migrants crossing the border, an idea that was shot down by former Homeland Security secretary Kirstjen Nielsen.
Whistle-blowers have revealed some especially cruel information regarding the Trump administration this week. In addition to the consideration of using a heat ray on unarmed citizens, a whistle-blower alleges that there were "mass hysterectomies" at an Immigration and Customs Enforcement detention facility in Georgia, where detainees were subjected to the procedure without being given complete information about what was happening.
Feds Considered Using a 'Heat Ray' on Protesters: Report
Promoted links by Taboola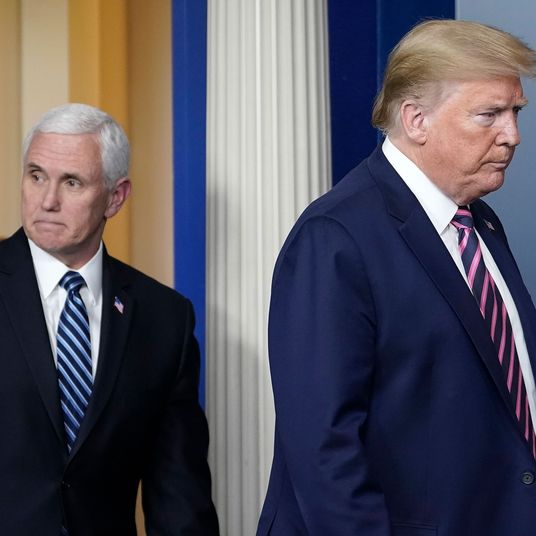 vision 2020
Former Pence COVID Aide Endorses Biden: 'Trump Doesn't Care About Anyone Else'
By Matt Stieb
"It was shocking to see the president saying that the virus was a hoax," said Olivia Troye, Pence's former top aide on the COVID-19 task force.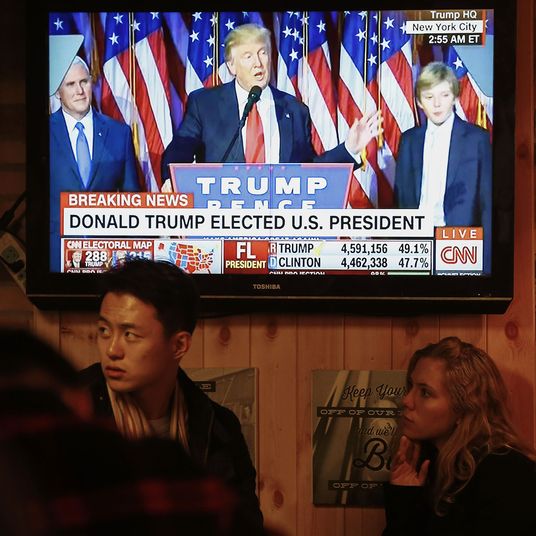 vision 2020
A Rational Case for How Trump Could Win the Election Without Stealing It
By Ed Kilgore
Sean Trende argues Trump's relatively high approval ratings, an improving economy, and Biden's base problems could reelect Trump in another upset.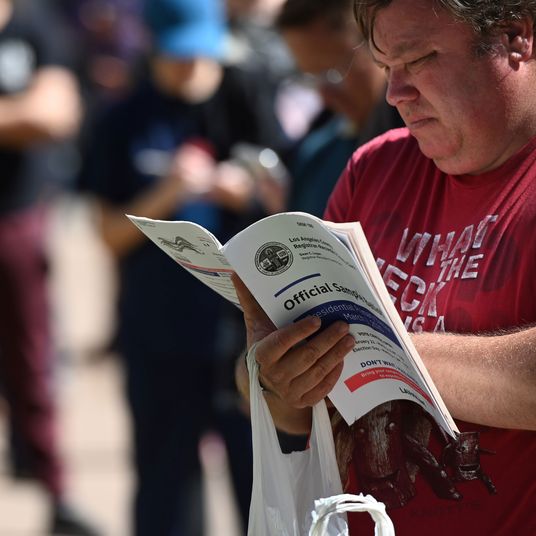 2020 elections
Overshadowed by 2020 Crises, California Ballot Initiatives Are Still a Big Deal
By Ed Kilgore
Bringing back affirmative action, paring back Prop 13, and fighting benefits for gig workers are among the initiatives on the line this year.
The USPS had planned to send millions of masks to Americans, but the White House killed the plan
Some top administration officials even hoped to tap the mail service's vast network — and its unrivaled ability to reach every U.S. Zip code — to help Americans obtain personal protective equipment. The idea originated out of the Department of Health and Human Services, which suggested a pack of five reusable masks be sent to every residential address in the country, with the first shipments going to the hardest-hit areas.
At the time, the U.S. Centers for Disease Control and Prevention had been working on coronavirus guidance that recommended face coverings, a reversal of its previous position, in the face of mounting evidence that people could spread the coronavirus without experiencing symptoms. The Postal Service prepared for the possibility it might be deputized in the effort, drawing up a news release touting that it was "uniquely suited" to help. The service specifically identified Orleans and Jefferson parishes in Louisiana as the first areas to receive face coverings, with deliveries shortly thereafter to King County, Wash.; Wayne County, Mich.; and New York, according to the newly unearthed document, which is labeled a draft.
Before the news release was sent, however, the White House nixed the plan, according to senior administration officials, who spoke on the condition of anonymity to share internal deliberations. Instead, HHS created Project America Strong, a $675 million effort to distribute "reusable cotton face masks to critical infrastructure sectors, companies, healthcare facilities, and faith-based and community organizations across the country." About 600 million of the 650 million masks ordered have been distributed, according to an HHS spokesperson, including 125 million set aside for schools.
This doesn't sound menacing at all
NEW: Trump announces at National Archives that he will sign an executive order to establish a "national commission to promote patriotic education." It'll be called the 1776 Commission.
That does not seem correct
Trump says it is "a form of child abuse, in the truest sense of those words," to teach children critical race theory.
the national interest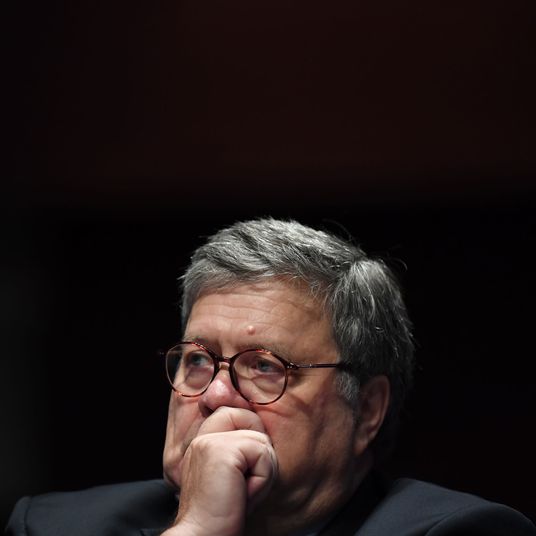 the national interest
William Barr Lays Out Terrifying Theory for Corrupting Justice Department
By Jonathan Chait
The law is whatever Barr says it is.
authoritarianism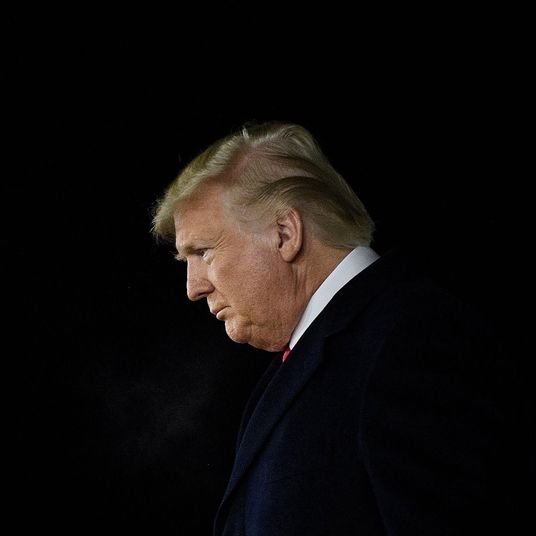 authoritarianism
It Is Not Undemocratic to Call Trump's Presidency 'Illegitimate'
By Eric Levitz
Fear of Trump's authoritarianism isn't hysteria, and disputing the legitimacy of his rule isn't anti-democratic.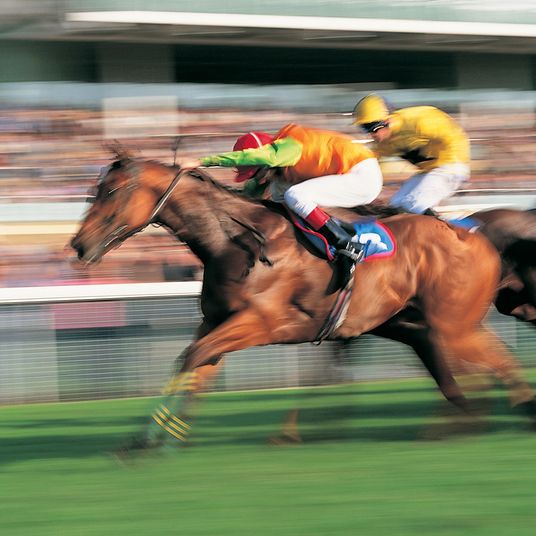 vision 2020
Polls: Biden Maintains Electoral College Lead, But It's Fragile
By Ed Kilgore
Polls show a slightly eroding Biden lead nationally, but he's in great shape unless the margin falls below 3 percent.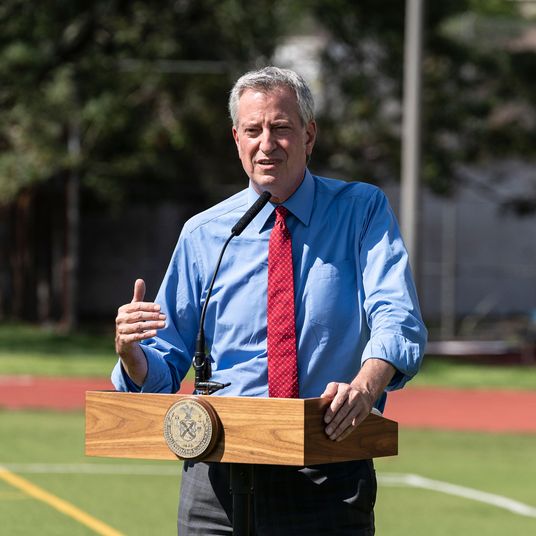 education
De Blasio Delays NYC School Opening — Again
By Sarah Jones
New York City's indecisive mayor has left teachers and parents alike in the lurch.
A major – and majorly good for Democrats – development in Pennsylvania
🚨🚨🚨
The Pennsylvania Supreme Court has extended PA's mail ballot deadline, ordering ballots to be counted if counties receive them by mail by 5 pm Friday, Nov. 6 and either are postmarked by Election Day or have no evidence of being sent after it.https://t.co/8fLKI5gbhW
After all that, NYC schools aren't totally reopening on 9/21
BREAKING: NYC schools will NOT physically reopen for all students on Monday. The city is doing a phased-in reopening instead, by grade levels, throughout the next few weeks. This is the second time the mayor has delayed in-person classes. More soon.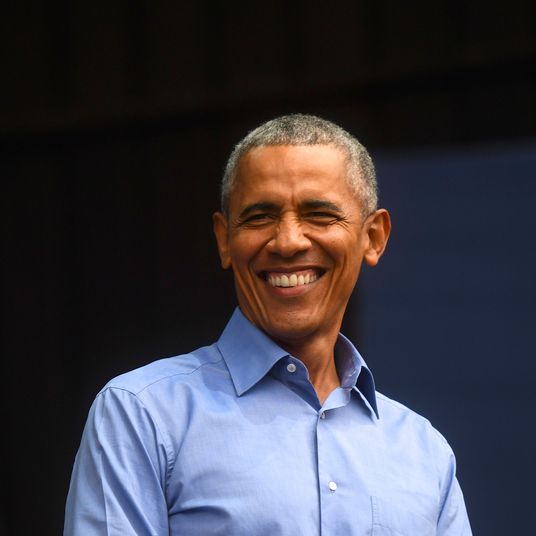 memoirs
Barack Obama Has Finally Finished His Book
By Benjamin Hart
Part one of a two-volume reflection on his life and presidency will come out just after the presidential election.
Trump signals even harder that he won't accept the results on November 3
Because of the new and unprecedented massive amount of unsolicited ballots which will be sent to "voters", or wherever, this year, the Nov 3rd Election result may NEVER BE ACCURATELY DETERMINED, which is what some want. Another election disaster yesterday. Stop Ballot Madness! https://t.co/3SMAk9TC1a
the national interest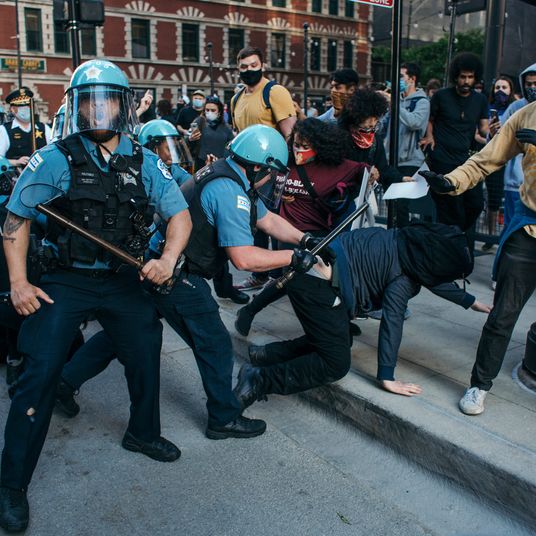 the national interest
Trump Stoked Police Violence, and It May Have Cost Him the Election
By Jonathan Chait
A new study shows that videos of police violence move public opinion.
Celebrate Life With SMART Gadgets!!!
Get Them NOW @ Very Affordable Rates
Click Here to Shop Now
trump administration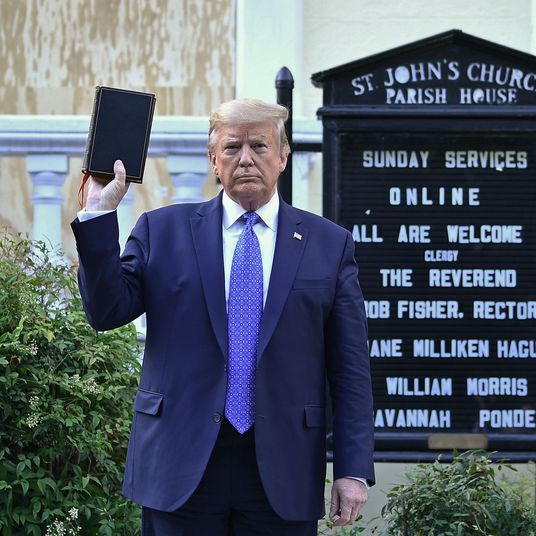 trump administration
Federal Officials Considered Using a 'Heat Ray' Against D.C. Protesters: Report
By Matt Stieb
The device, reportedly considered for use on unarmed civilians before Trump's Bible photo op, makes victims feel like their skin is burning.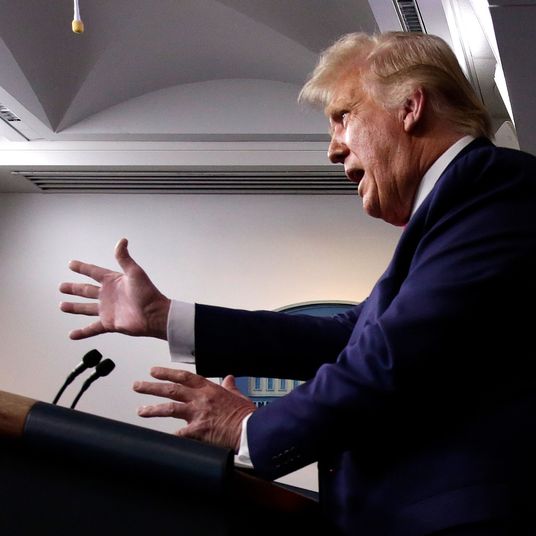 coronavirus
Trump Says U.S. COVID Response Would Improve 'If You Took the Blue States Out'
By Matt Stieb
While Trump's response ruthlessly connects the value of life to one's perceived political identity, it's also inaccurate according to his own metric.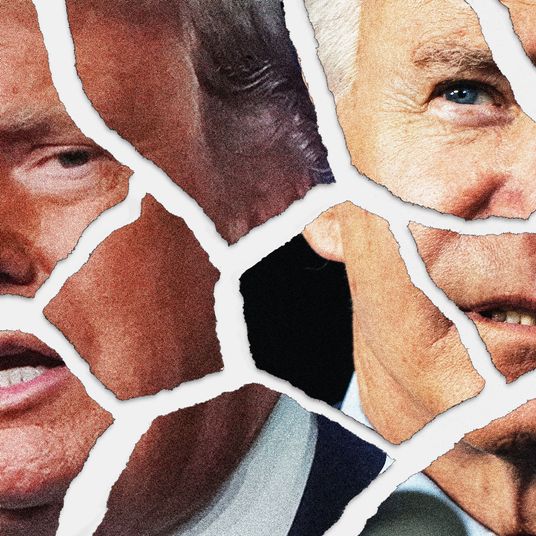 vision 2020
How the Campaigns Are Preparing to Win the Chaotic Election Aftermath
By Ben Jacobs
It's a new political world in which November 3 doesn't necessarily mark the end of the campaign, but the beginning of a new phase.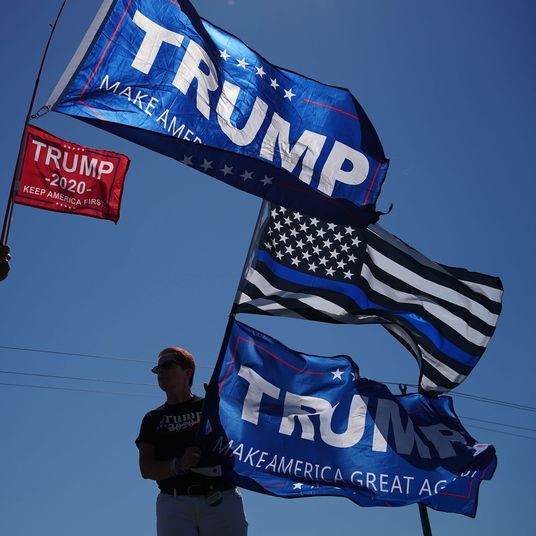 vision 2020
MAGA Visibility Is Making Democrats Nervous
By Ed Kilgore
Biden is relying less on his ground game and more on digital organizing, worrying some supporters who are seeing a preponderance of Trump lawn signs.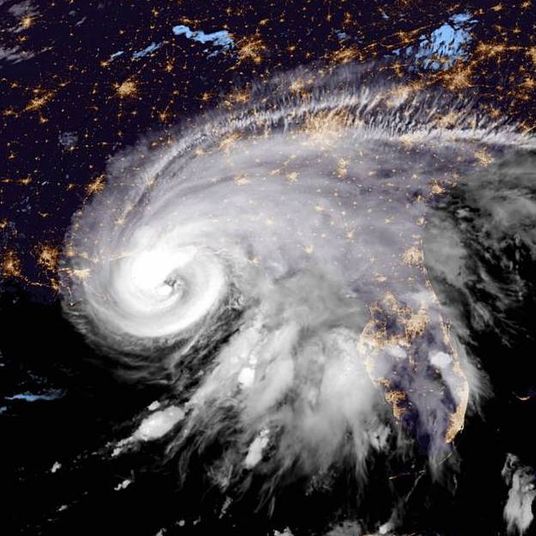 hurricane sally
Hurricane Sally: 'Devastating' Rain Expected in Alabama, Mississippi, Florida
By Chas Danner
With this storm, the water is going to be the most dangerous impact. Already, Sally has dumped more than two feet of rain on Pensacola.
contested election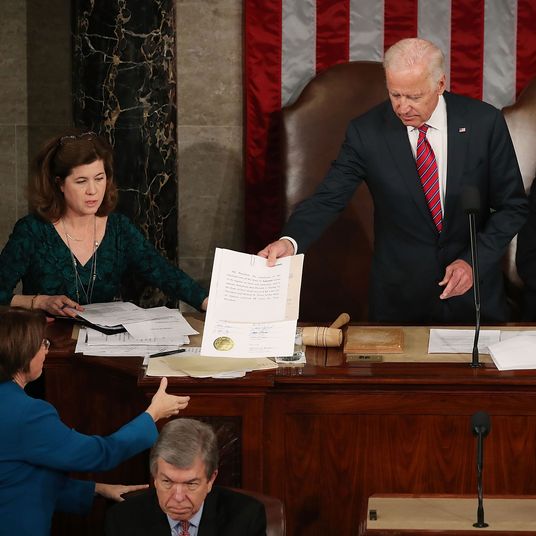 contested election
The System for Resolving a Contested Presidential Election Is Also a Mess
By Ed Kilgore
The two-week period in Congress in January is convoluted, depends on the good faith of the party in power, and requires lawmakers to act briskly.
department of justice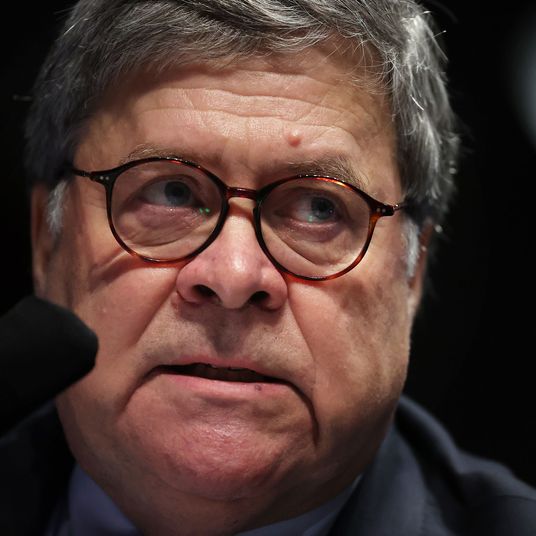 department of justice
Barr Tells Prosecutors to Weigh Sedition Charge for Violent Protesters: Report
By Matt Stieb
It's unlikely prosecutors could prove intent of such a charge, though threatening protesters with sedition could change the dynamic at future events.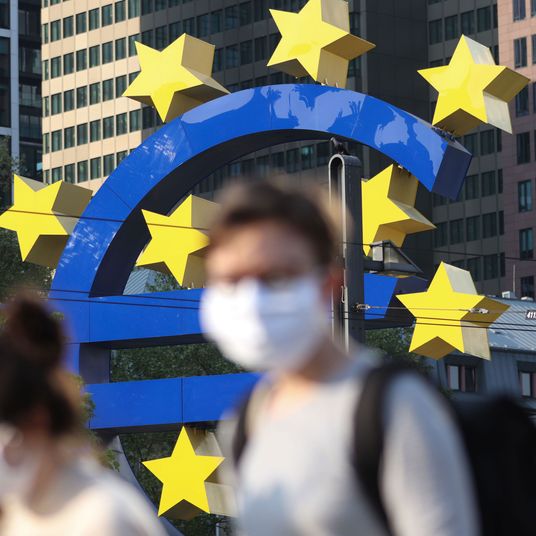 coronavirus
Europe May Emerge From the Pandemic As a Stronger Union
By Vincent Bevins
COVID-19 threatened to exacerbate divisions in the E.U., but its recovery plan has raised hopes that this time, catastrophe will unite Europe.
coronavirus stimulus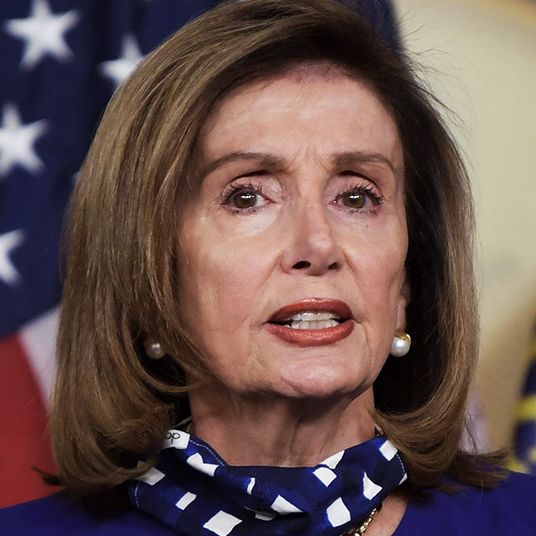 coronavirus stimulus
Why the Second Coronavirus Stimulus Package Remains Stalled
By Ed Kilgore
Since Democrats have the upper hand in stimulus talks, Pelosi is counting on Trump to return to the table, whether Republicans like it or not.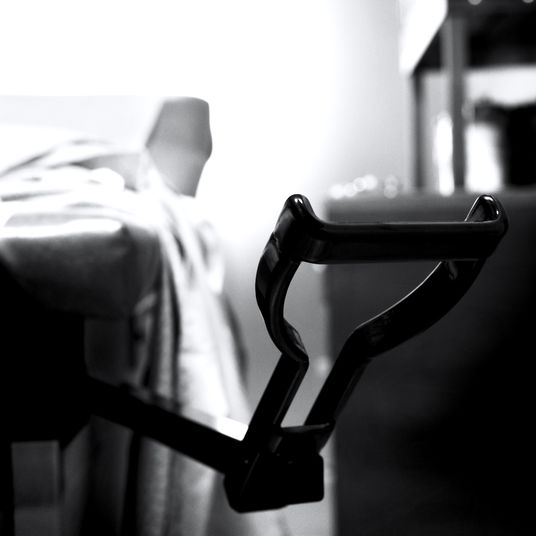 ice detention
Women in ICE Custody Are Being Coerced Into Hysterectomies, Whistleblower Claims
By Angelina Chapin
A former nurse says a doctor is performing the surgery without patients' full consent.
Mayor de Blasio is furloughing himself just to send a message, which sounds about right
Hundreds of staffers in the mayor's office — and Mayor Bill de Blasio himself — will be placed on a weeklong, unpaid furlough as the city grapples with a multibillion-dollar budget gap, the mayor announced Wednesday.
All 500 employees of the mayor's office will be required to take five unpaid days off between Oct. 1 and March, saving about $1 million for the city. That's a drop in the bucket compared to the $9 billion in revenue the city has lost due to the coronavirus crisis, but de Blasio said the move was intended to send a message that the budget pain is being felt at the top.
"This is a step you never want to see for good, hardworking people," he said. "So it is with pain that I say they and their families will lose a week's pay, but it's something we have to do."
De Blasio plans to work unpaid during his furlough, his office said. Other employees will not be expected to work while on furlough.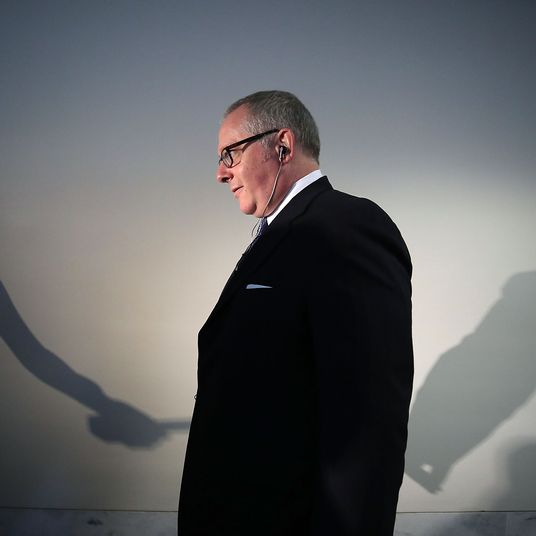 misinformation
Trump Aide Michael Caputo Takes Leave of Absence After Facebook Rant
By Chas Danner
The former Trump campaign official baselessly accused CDC scientists of "sedition."
foreign interests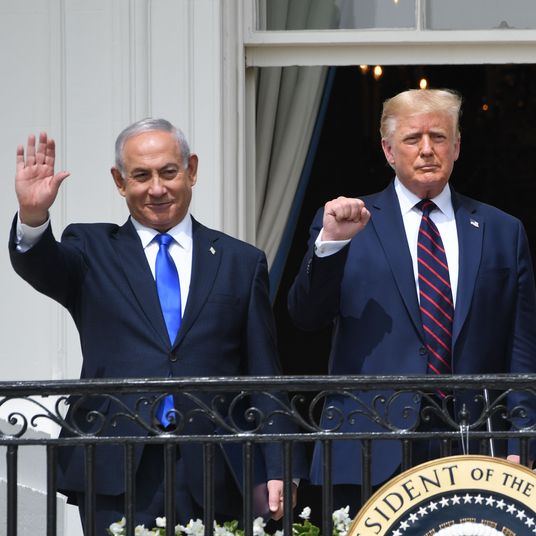 foreign interests
Trump's 'Peace' Deal Doesn't Make Mideast Conflict Any Less Likely
By Jonah Shepp
The Abraham Accords serve Trump and Netanyahu's political interests, but abandoning Palestinians and amplifying pressure on Iran are both risky steps.
the national interest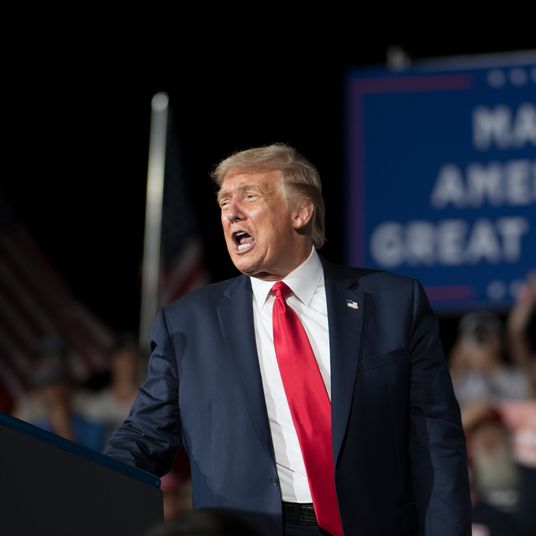 the national interest
'Stocks Are Owned by Everybody,' Says Trump. Not Even Close.
By Jonathan Chait
Is the president deluding himself about the economy?
Please USE the Subscription or Optin Form at the TOP of the Right SIDEBAR. Thank You!
We hate SPAM and promise to keep your email address safe.